Listen to sermons from Divine Liturgy.
Find service info as well as directions.
Learn more about the Orthodox Church.
Find the calendar of services and activities.
Looking for more information about what's going on at St. Mary? Check out our weekly church bulletins.
If you're unable to attend services, they are broadcast live on our YouTube page. Subscribe to the page for notifications.
Looking for the different ministries and groups at St. Mary? You'll find many ways to get involved.
Read the most current version of The Scroll, St. Mary's magazine filled with information and fun bits and pieces.
Meet the St. Mary Clergy: Archpriest, Father Aaron Warwick, Deacon James, and Father John Baize, attached.
Teach Me Thy Statutes Podcast
Each week, Fr. Aaron Warwick and Jason Ewertt meet to discuss biblical readings from the Orthodox lectionary.
Welcome to St. Mary Orthodox Christian Church
St. Mary is home to people of a multitude of cultures: Americans, Egyptians, Ethiopians, Georgians, Greeks, Lebanese, Palestinians, Russians, Serbians, Spanish, and Syrians. Despite our cultural variations, we are all committed to the one Gospel of Jesus Christ.
In order to best witness the love of God to all Americans, our services are conducted in English. We welcome you to visit our church and believe you will find your spiritual home here.
The mission of St. Mary Orthodox Christian Church is to worship and honor God by living and sharing the Gospel of Jesus Christ through prayer, unconditional love, mercy, and service to others.
We are a church of the Diocese of Wichita and Mid-America of the Antiochian Orthodox Christian Archdiocese of North America. We invite you to browse our website and visit our services at any time.
St. Mary Celebrates 90 Years
In 2022, we celebrated our 90th Anniversary. We looked outward for our special anniversary and donate nearly $30,000 to the 90th Anniversary Children are a Blessing Fund for Wichita's Littlest Heroes! Thank you to everyone who helped support this incredible organization.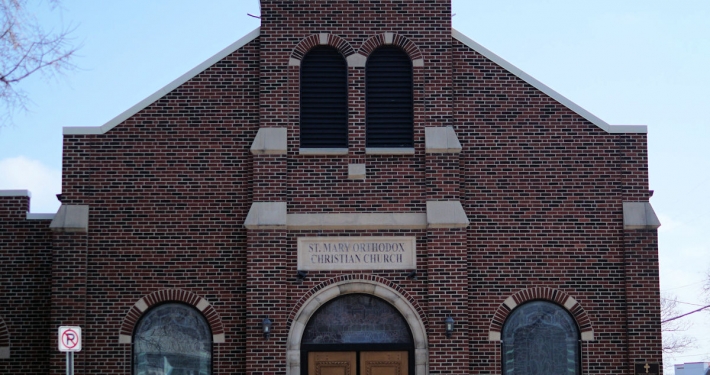 Beloved in Christ,
Below you will find this week's schedule,…
Sign Up to Work Mediterranean Festival
Here is your Sign Up Genius Link to sign up to help with cooking days!
Lazarus Saturday at the Chancery is April 8, 2023
Mediterranean Festival is Saturday, May 6, 2023